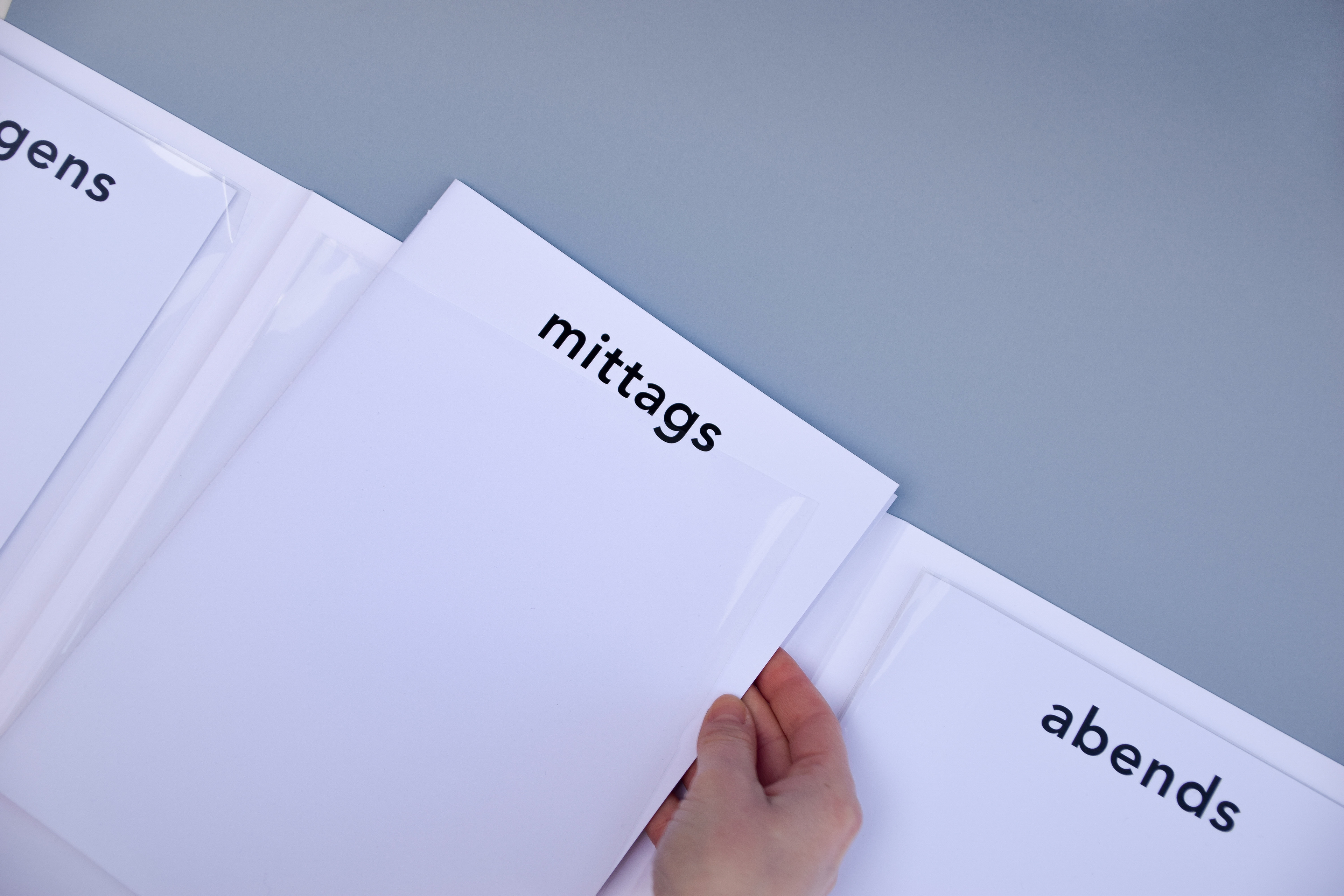 Medical treatment can improve the quality of life for people who are suffering from diseases. But being dependent on medicine can, in turn, cause negative feelings on the patient's side. In most cases, there is a significant contrast before and after medication. The content in "morgens" is constructed of extracts from personal interviews. The reader shall be able to "feel" the pain and suffer as a haptic experience through embossed typography.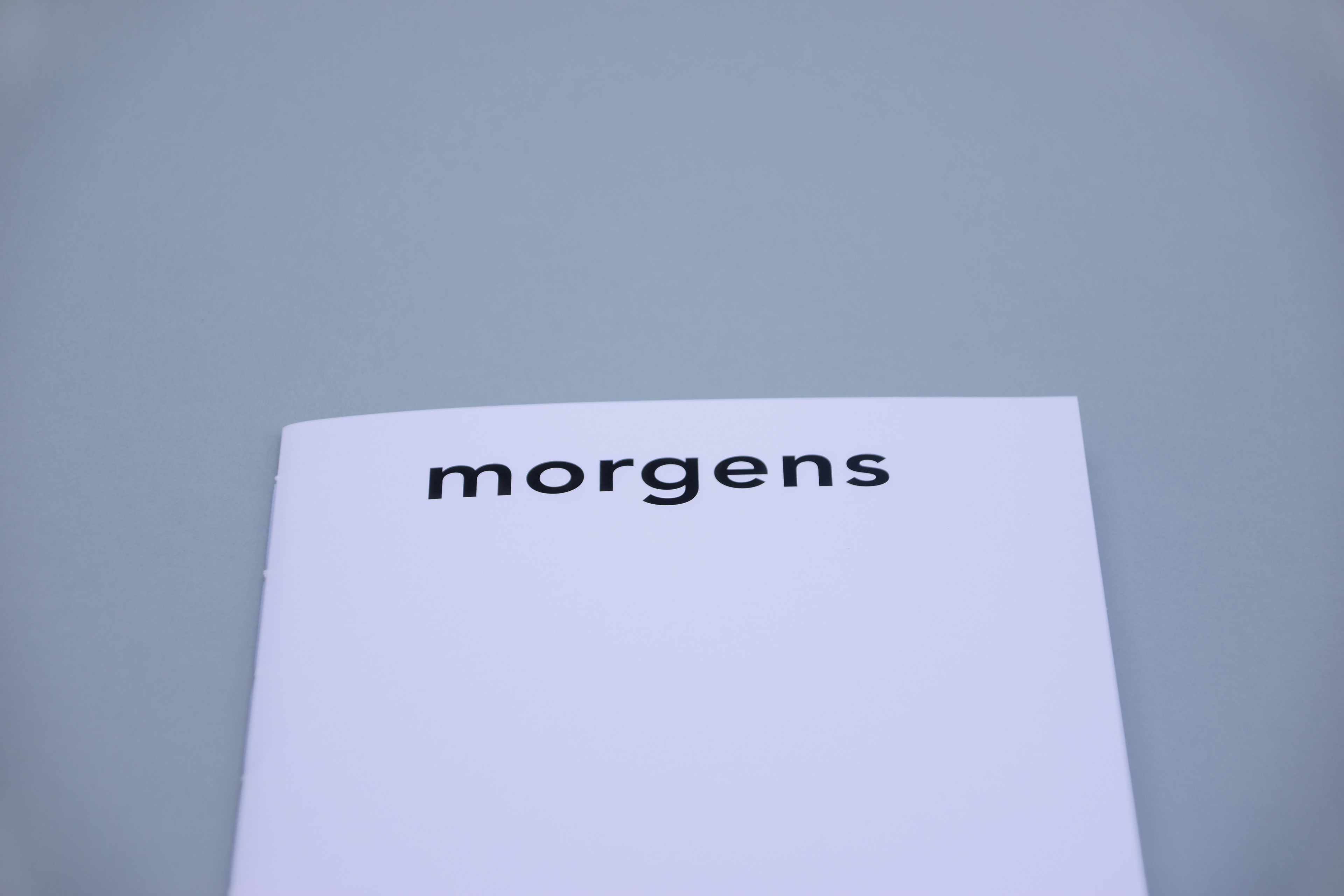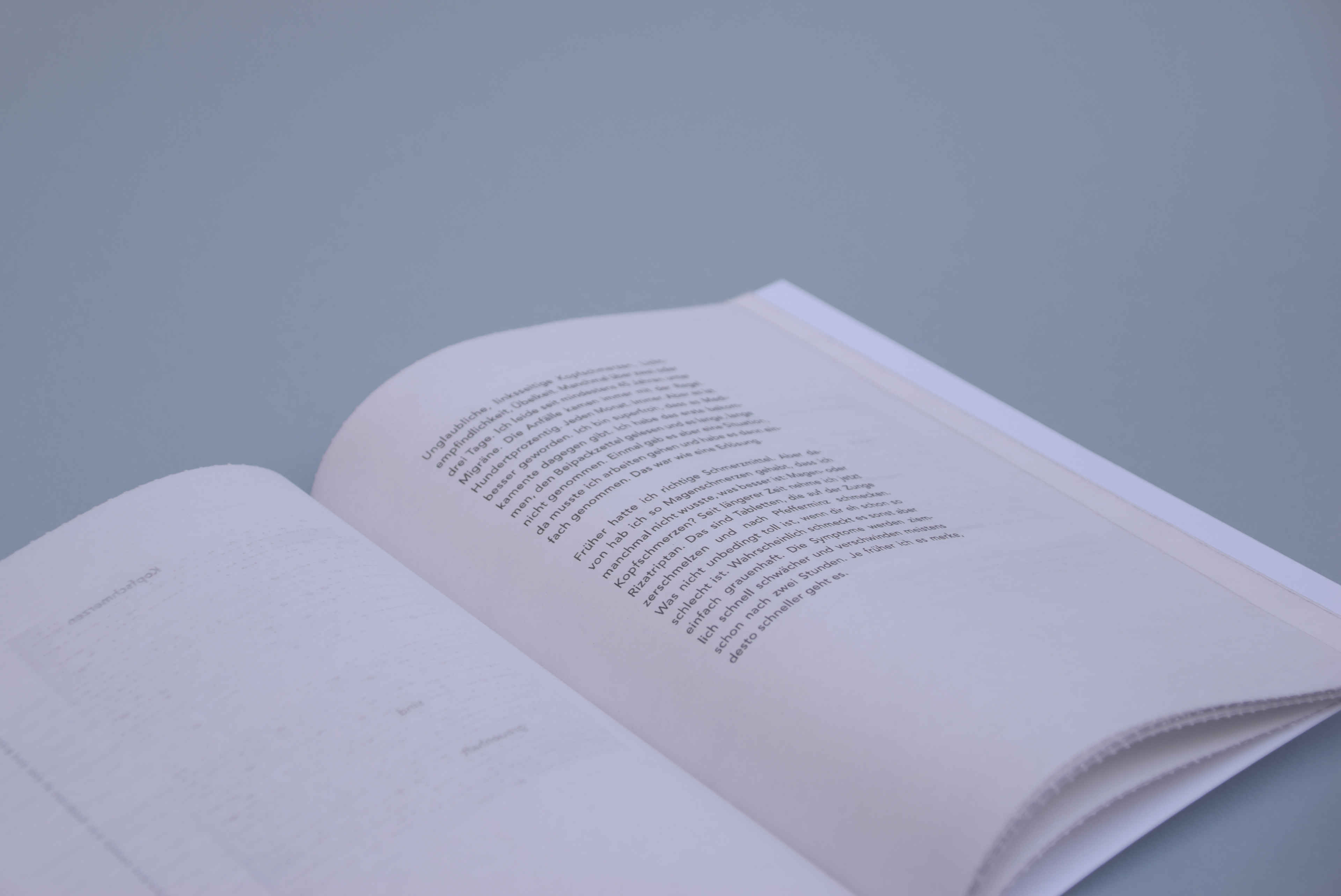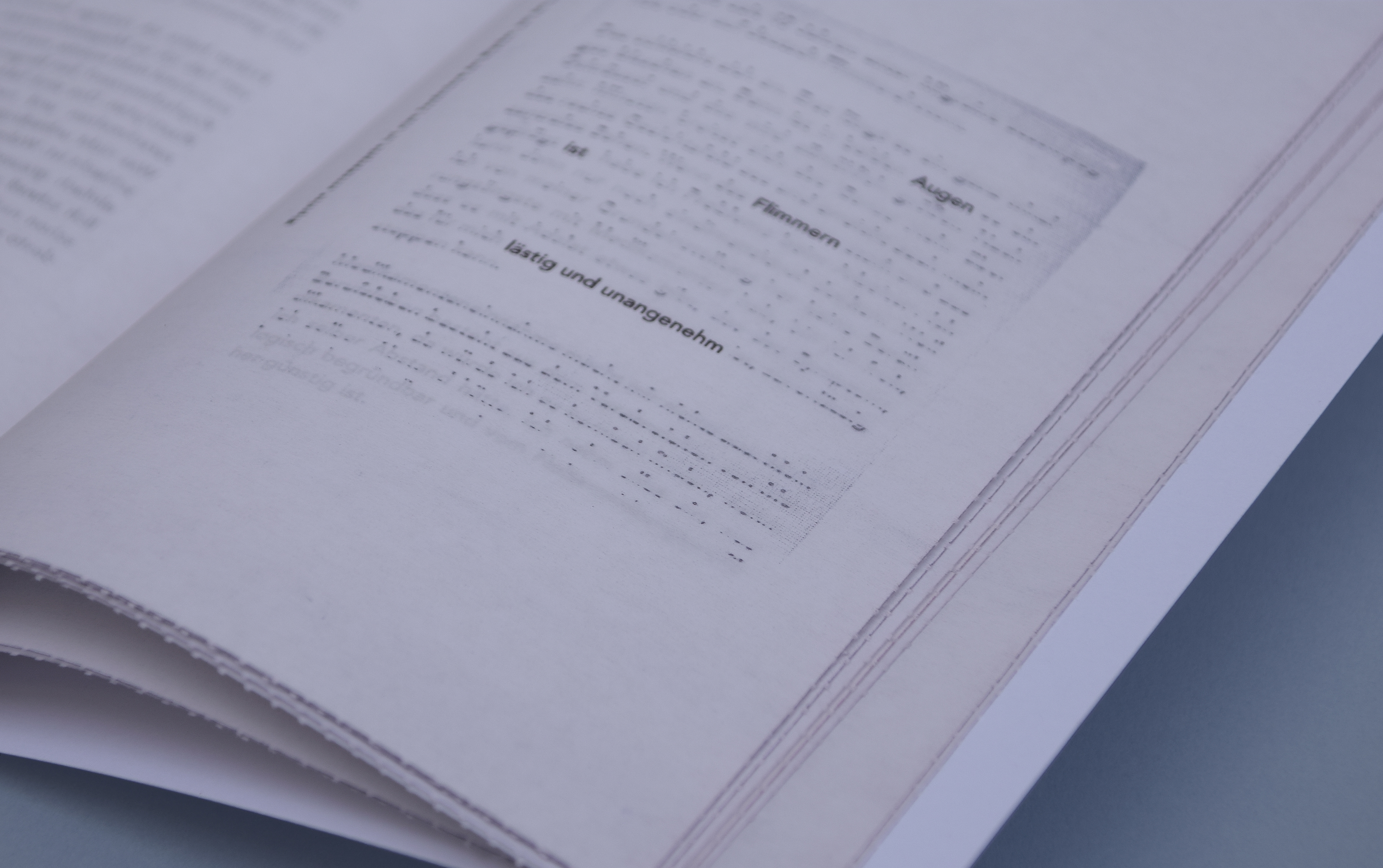 Regarding the production of medicine, the pharmaceutical industry needs to follow strict conditions. It seems to be different when it comes to product design.  Therefore, the photographs in "mittags" show an unconventional use of medical treatment.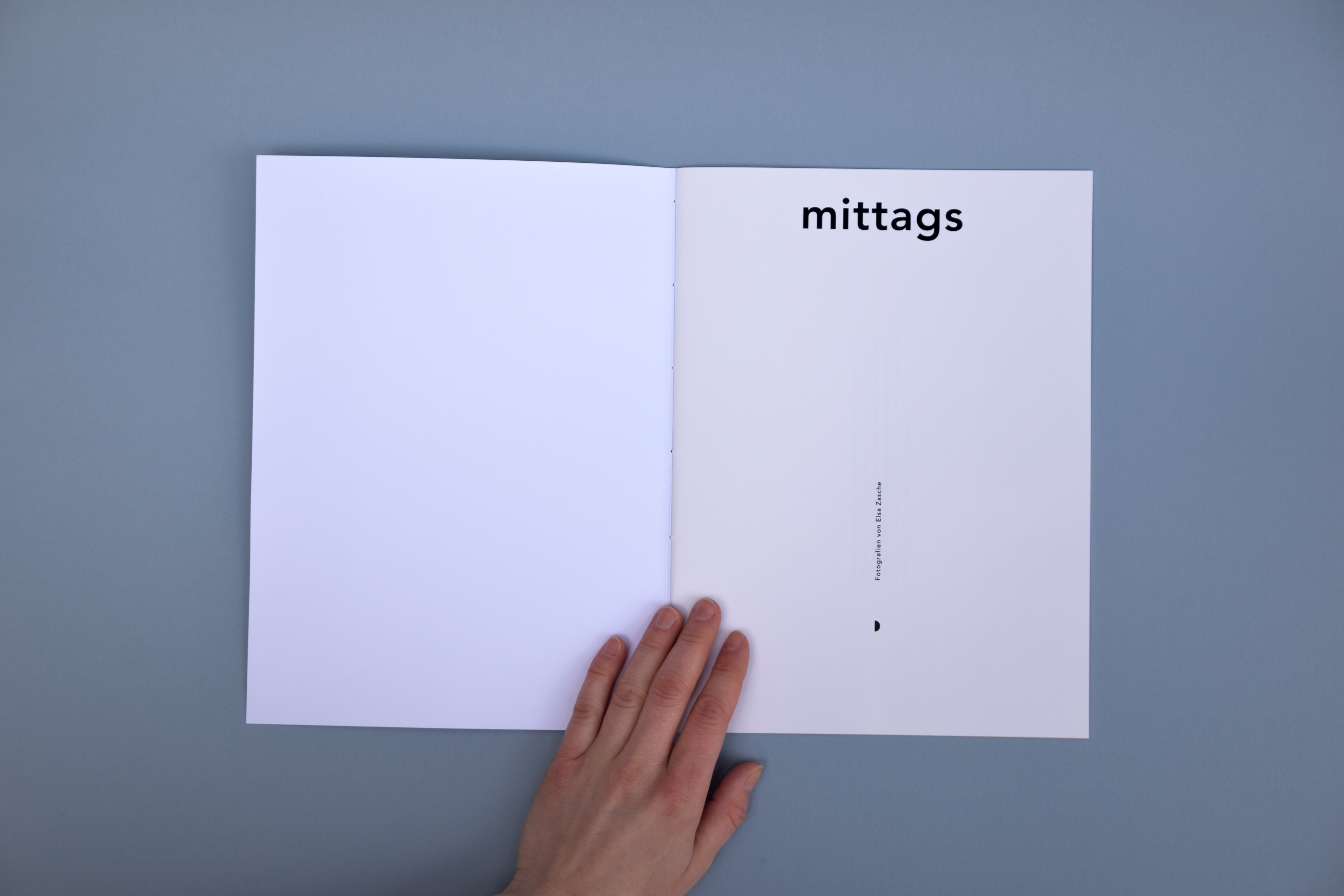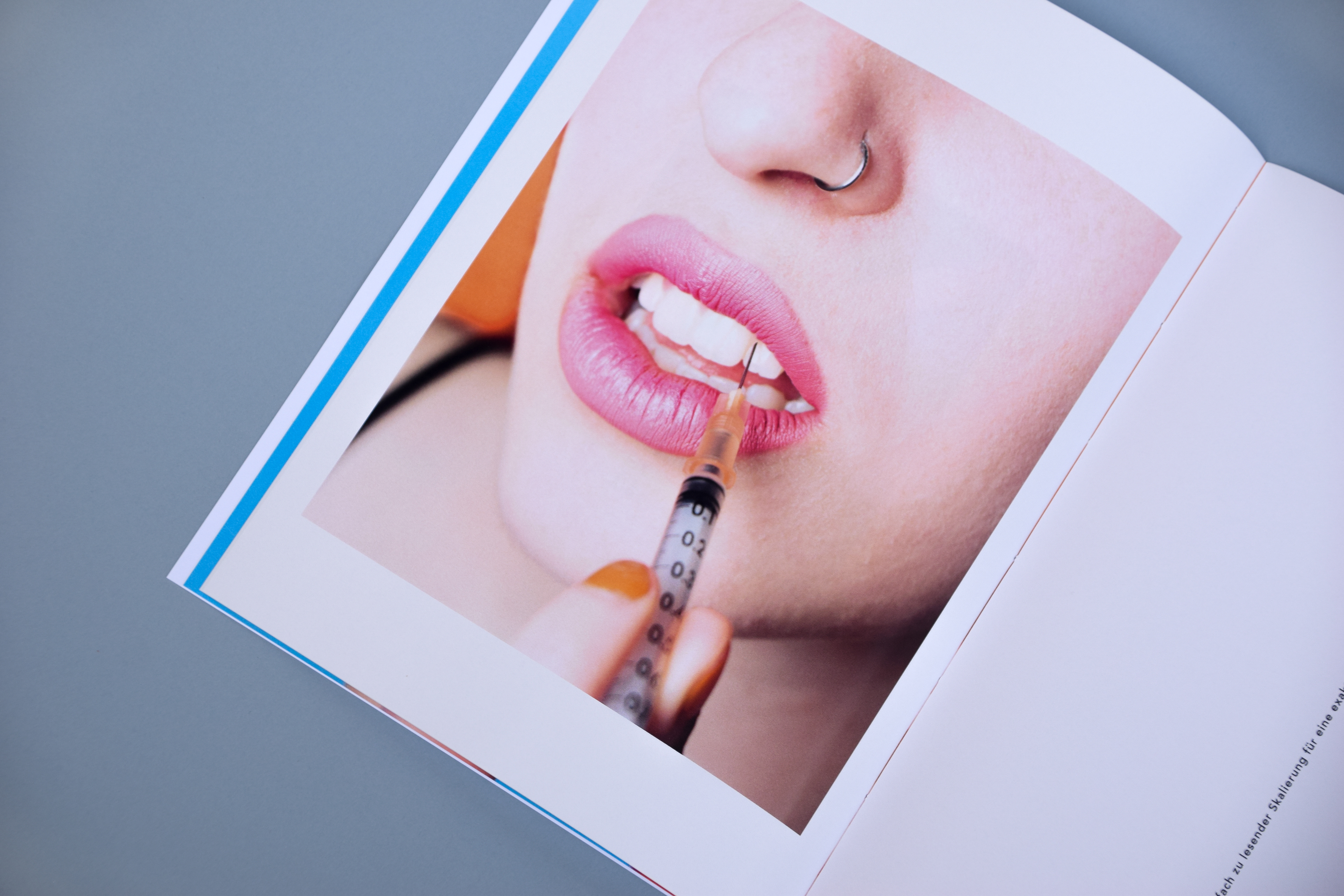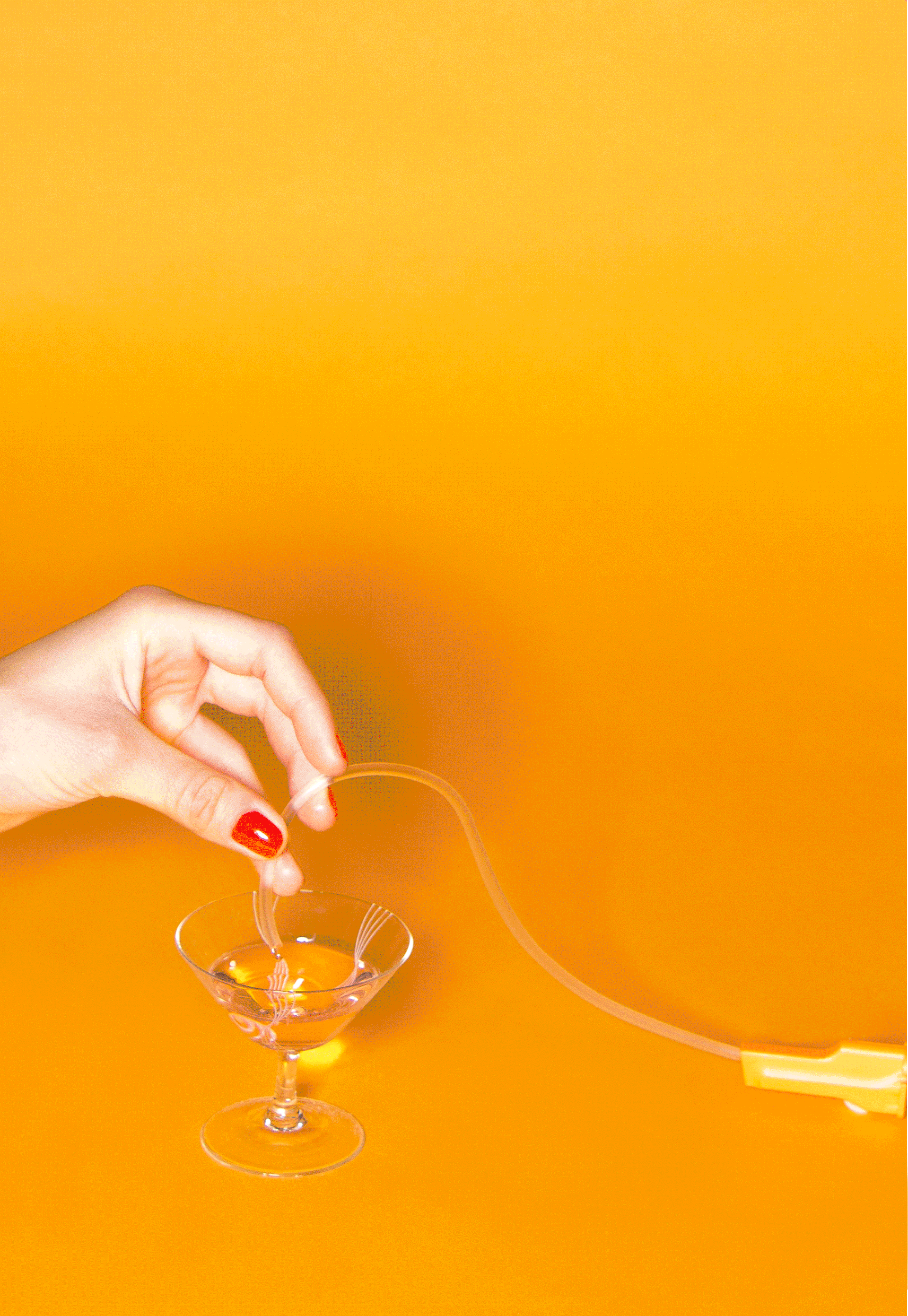 I noticed that singers often use their drug addictions as inspiration for their lyrics. It seems to be a common coping mechanism that allows them to deal with their issues. In other cases, drugs simply function as a metaphor for society's problems. I experimented with dissolving, blurring, calming or disappearing typography to visualize emotions and effects that can be caused by medication.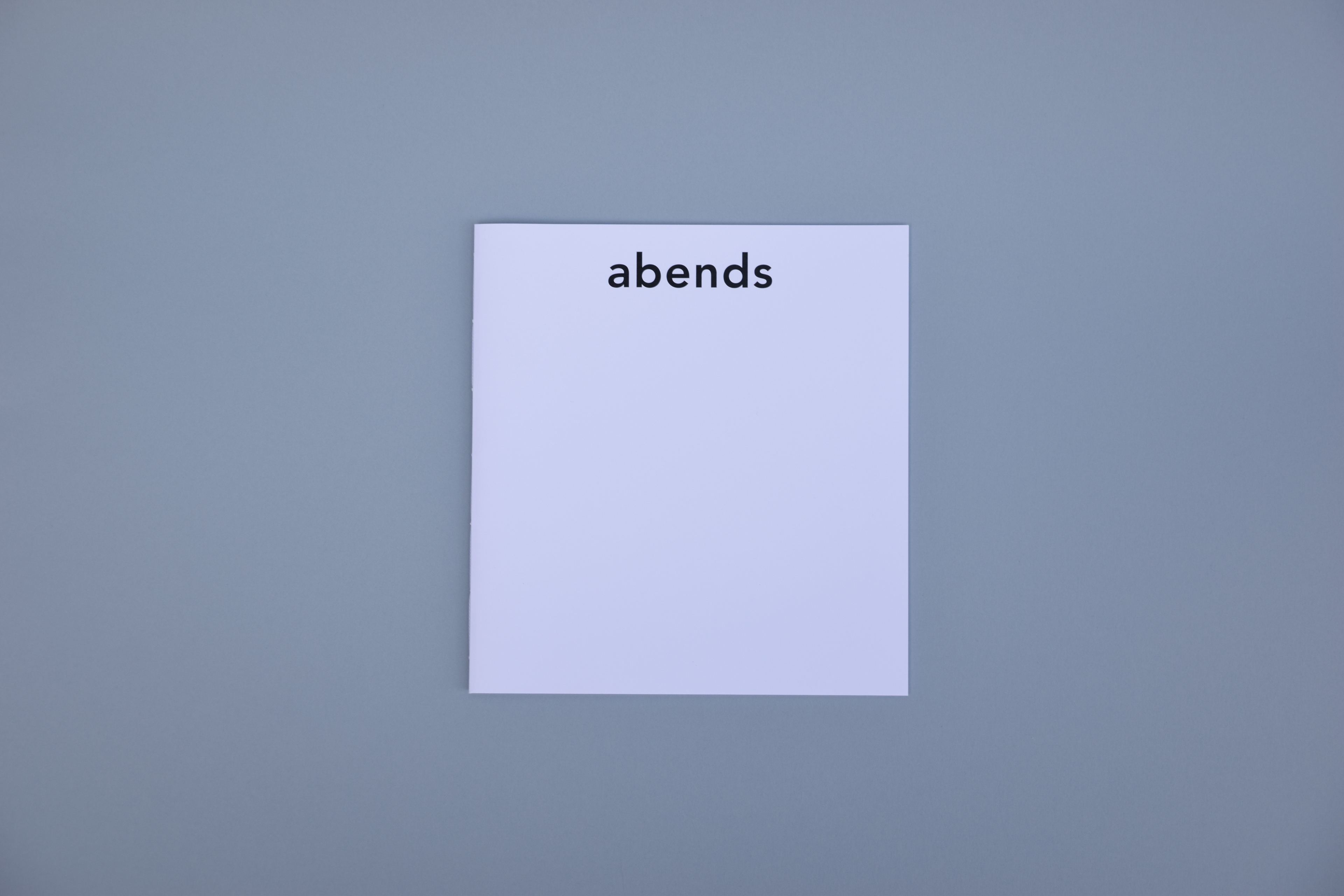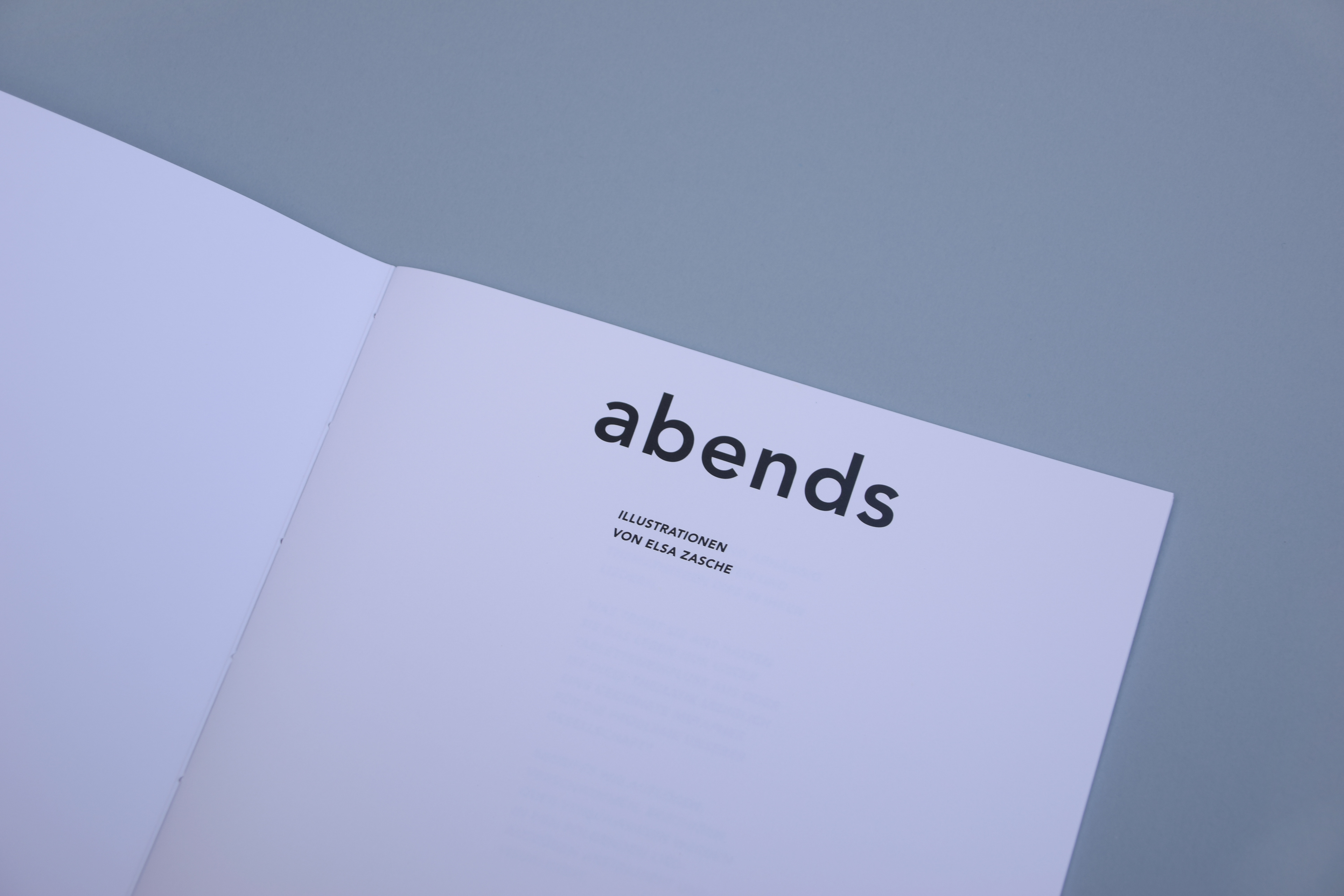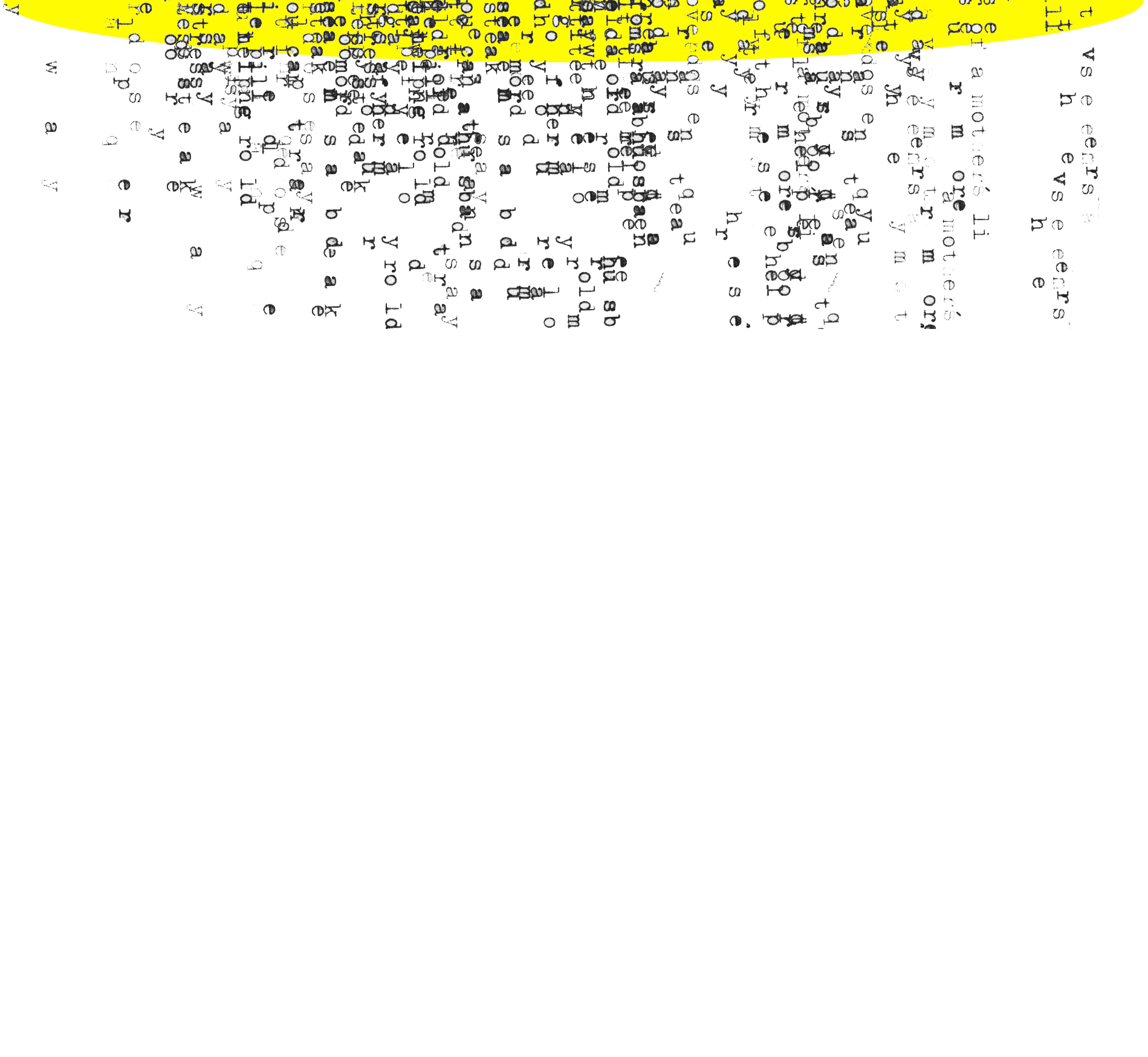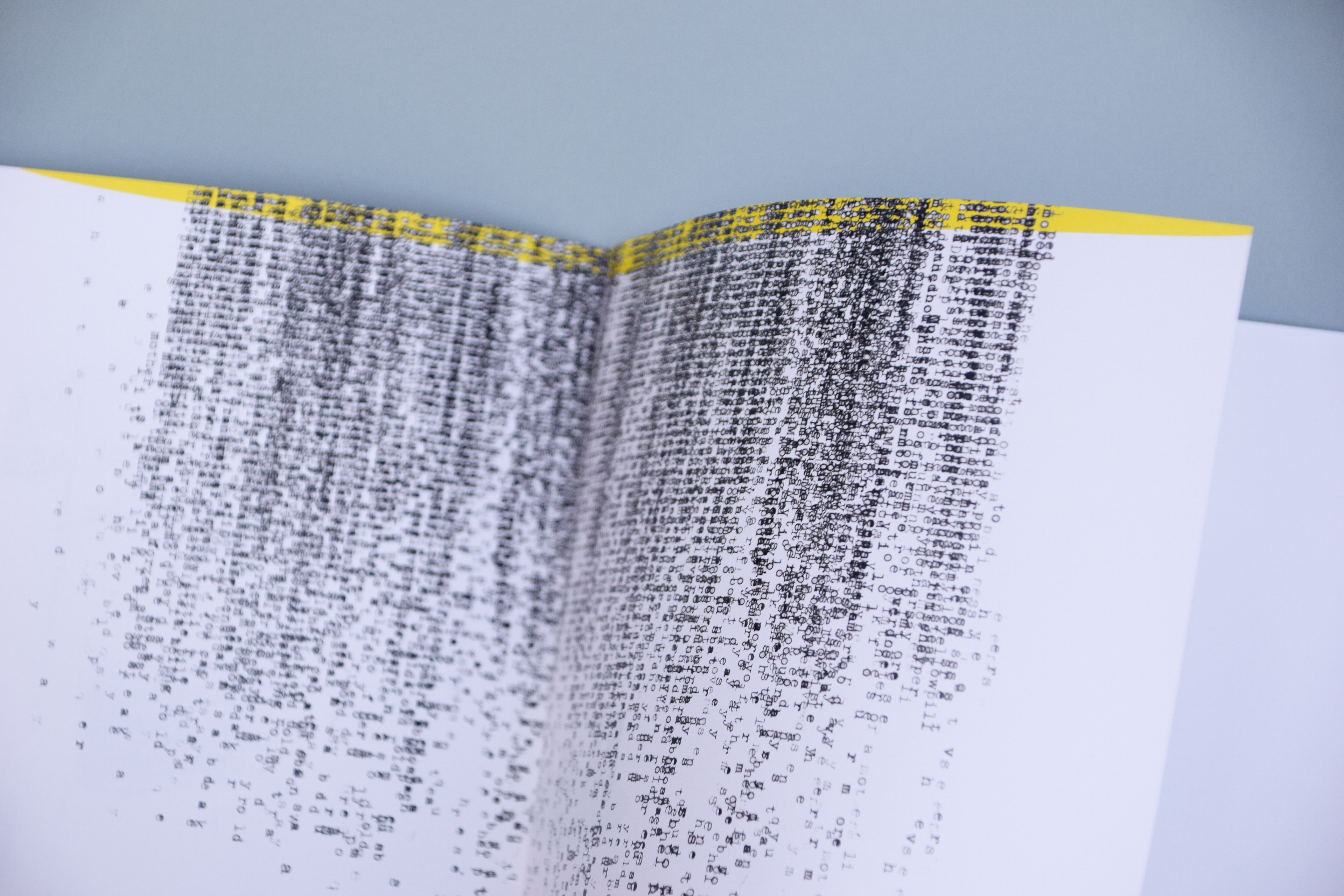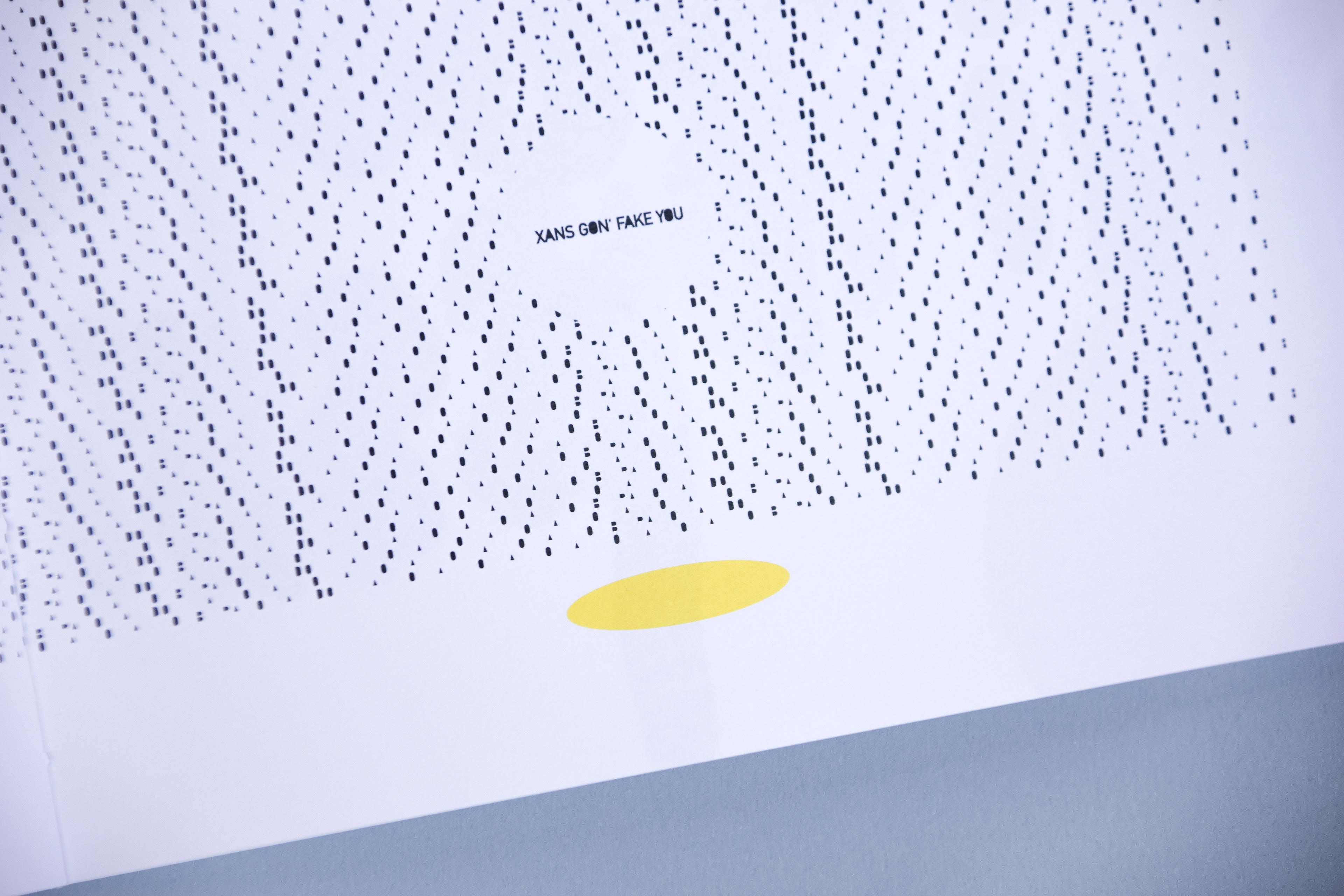 As "the night" can be associated with anxiety or fear, this book deals with side-effects of five very well-known drugs. The content has been taken from the original package inserts. Handwritten notes may function as a reader's support for dealing with the terrifying content in question.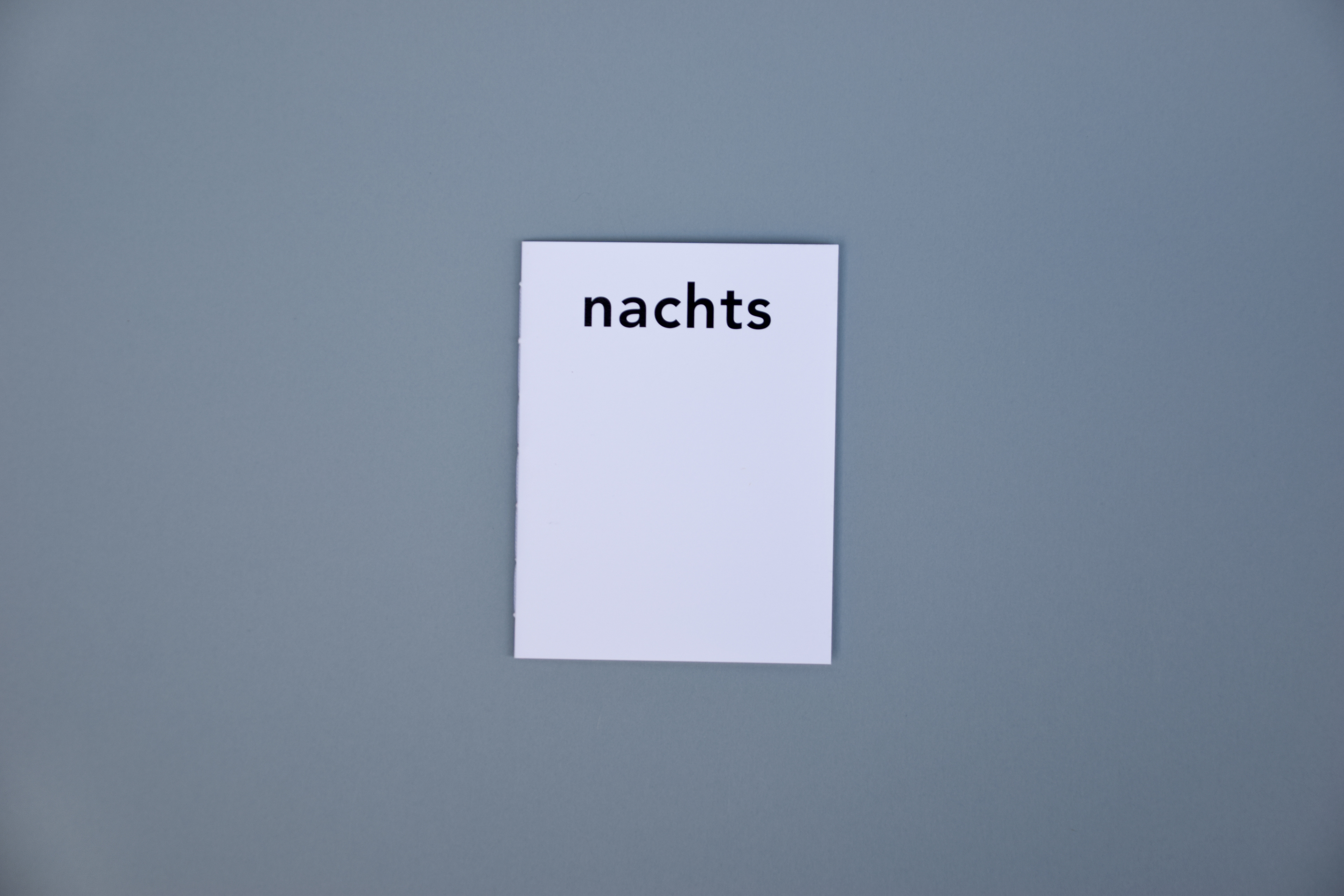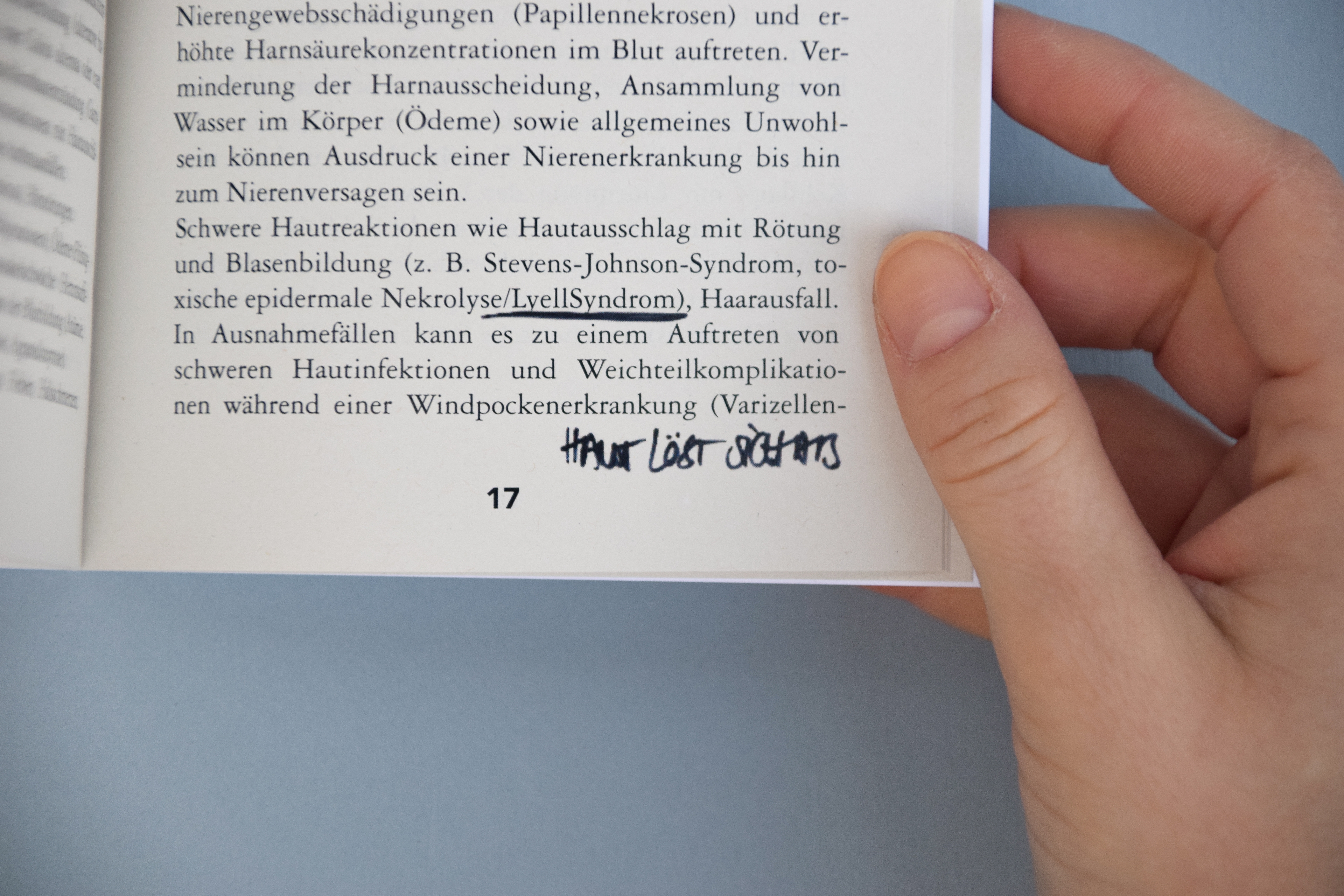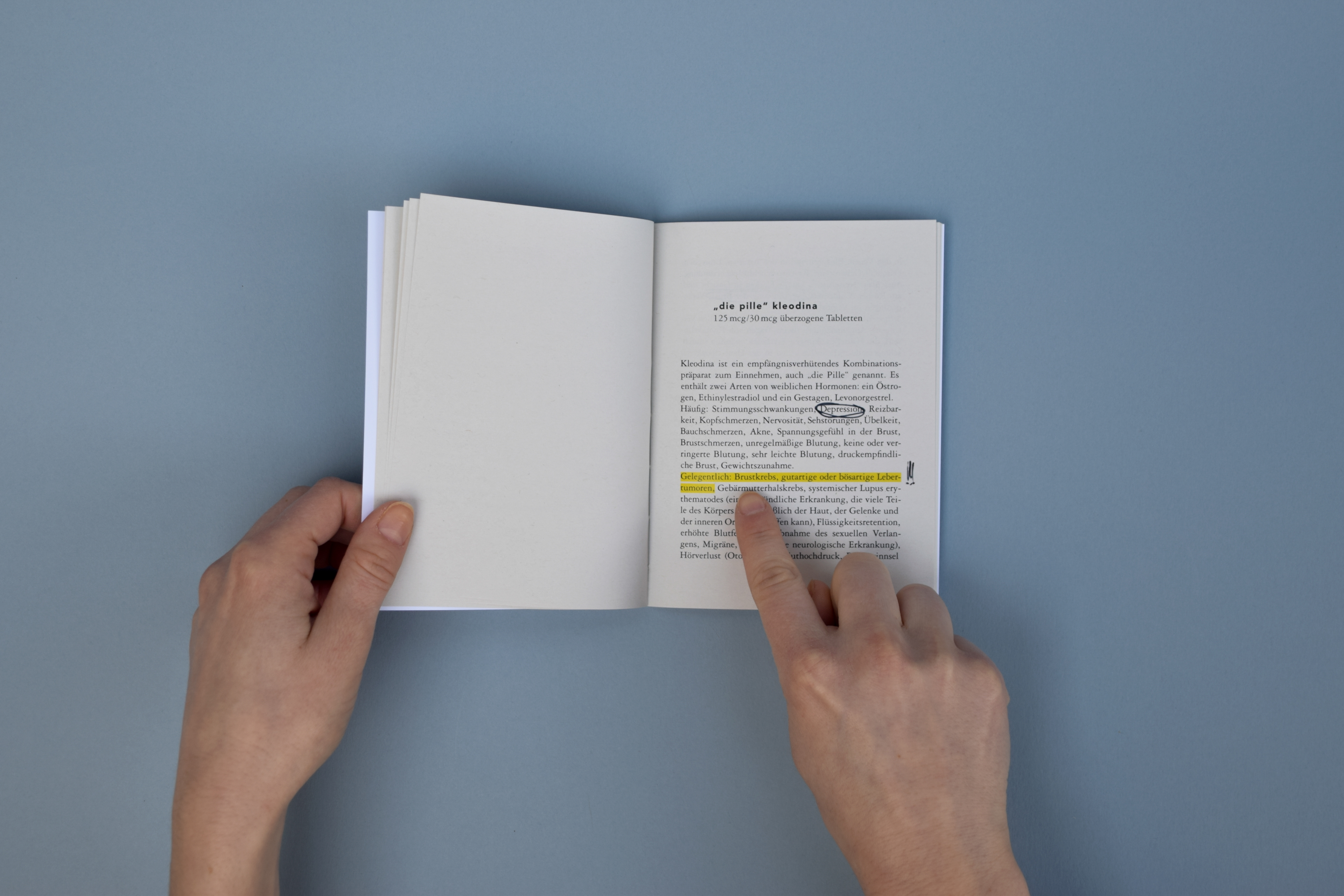 I always start a project by working analogue. It's the best way to proof a concept's functionality and discover its weaknesses. I created embossed typography in self-production for the interviews in "morgens". Quick sketching helped to plan "mittags'" photo shooting in details. I experimented a lot with different printing techniques such as screen print, stamping or metal types to create unique effects for "abends'" illustrations. The notes in "nachts" were built through writing on overhead foil.
embossed typography in self-production

 I used a laser cutter to create stencils for the embossing process.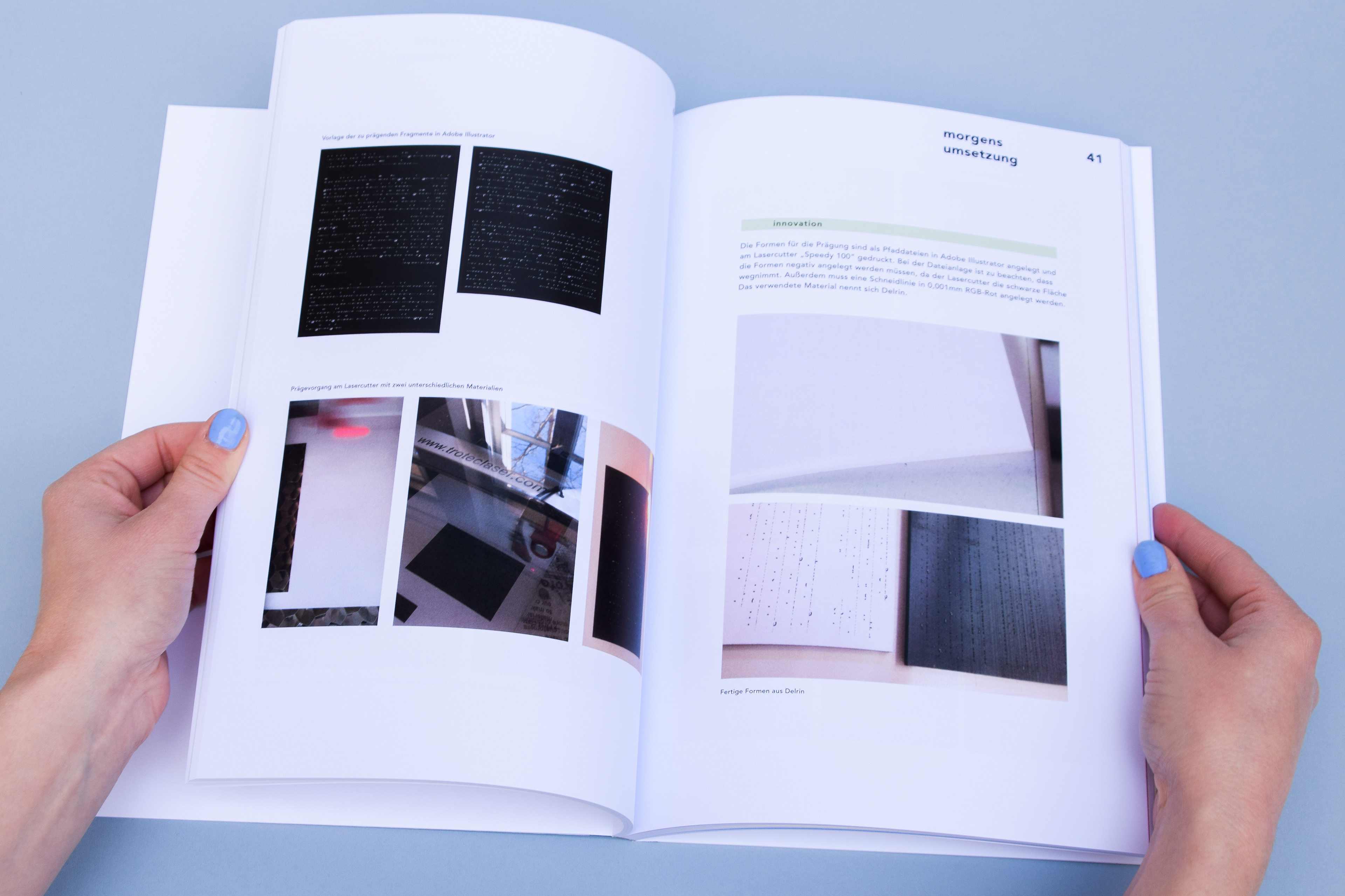 stencils and embossing process

  

Afterwards these stencils were used for the through-printing.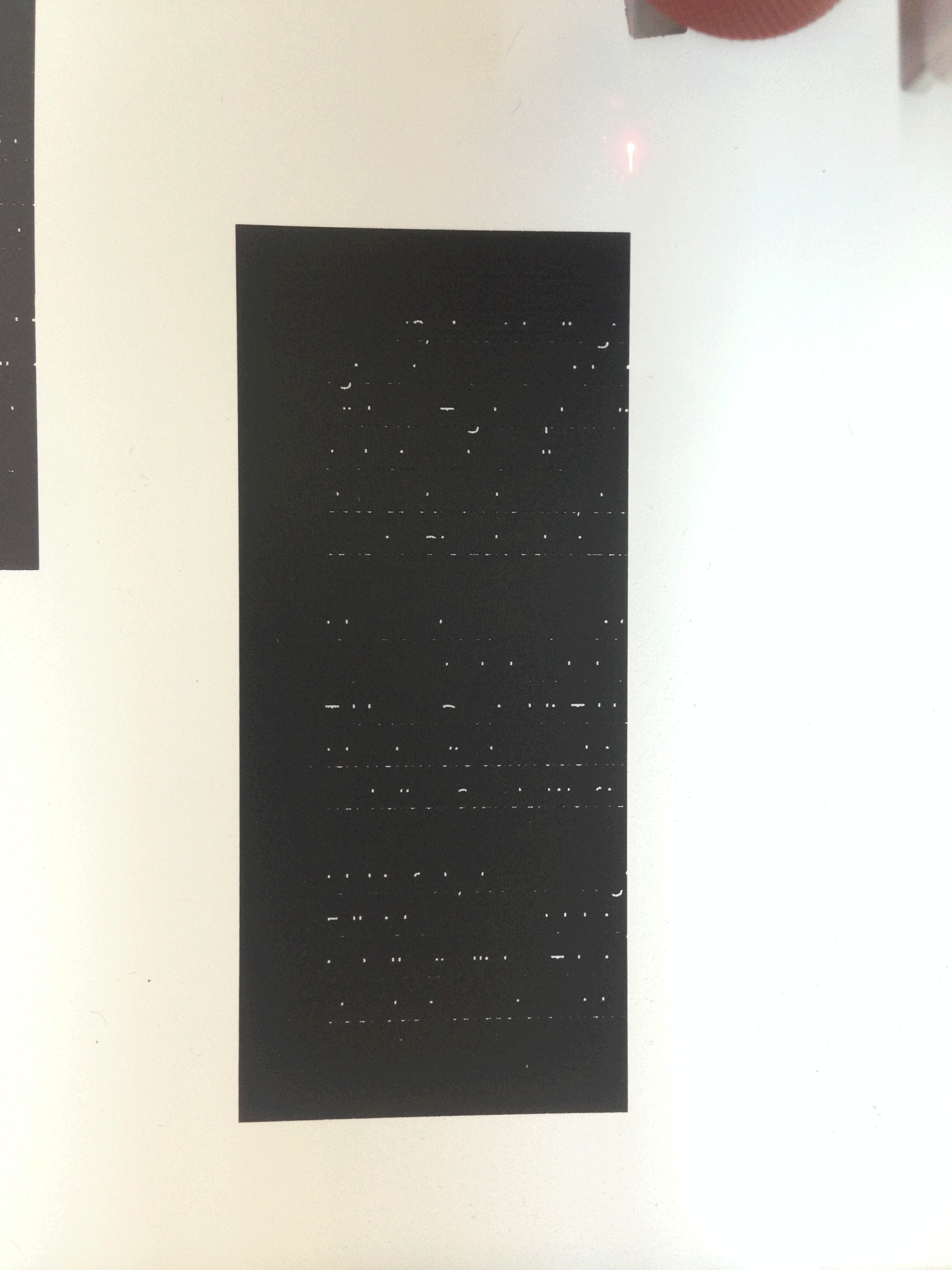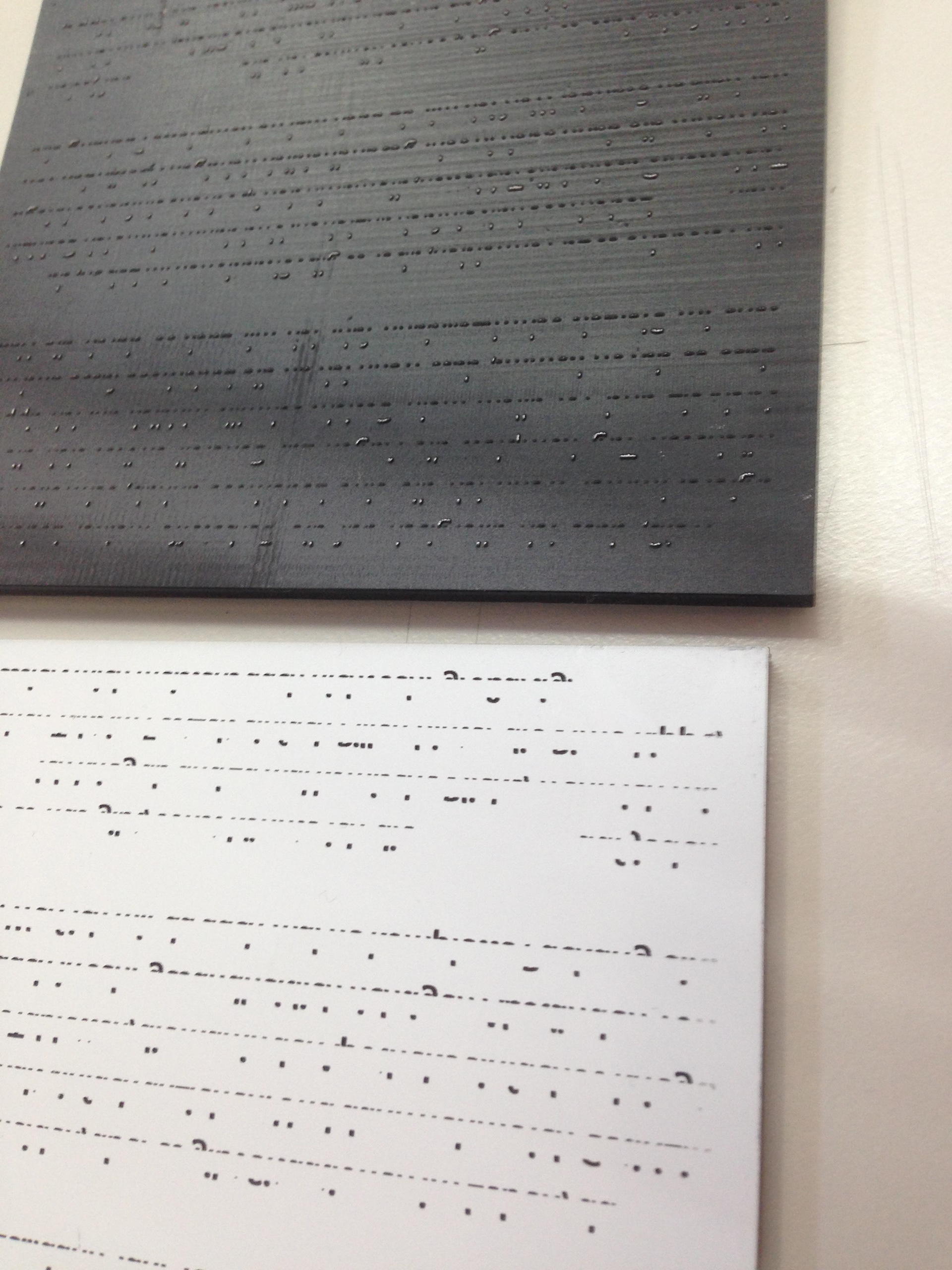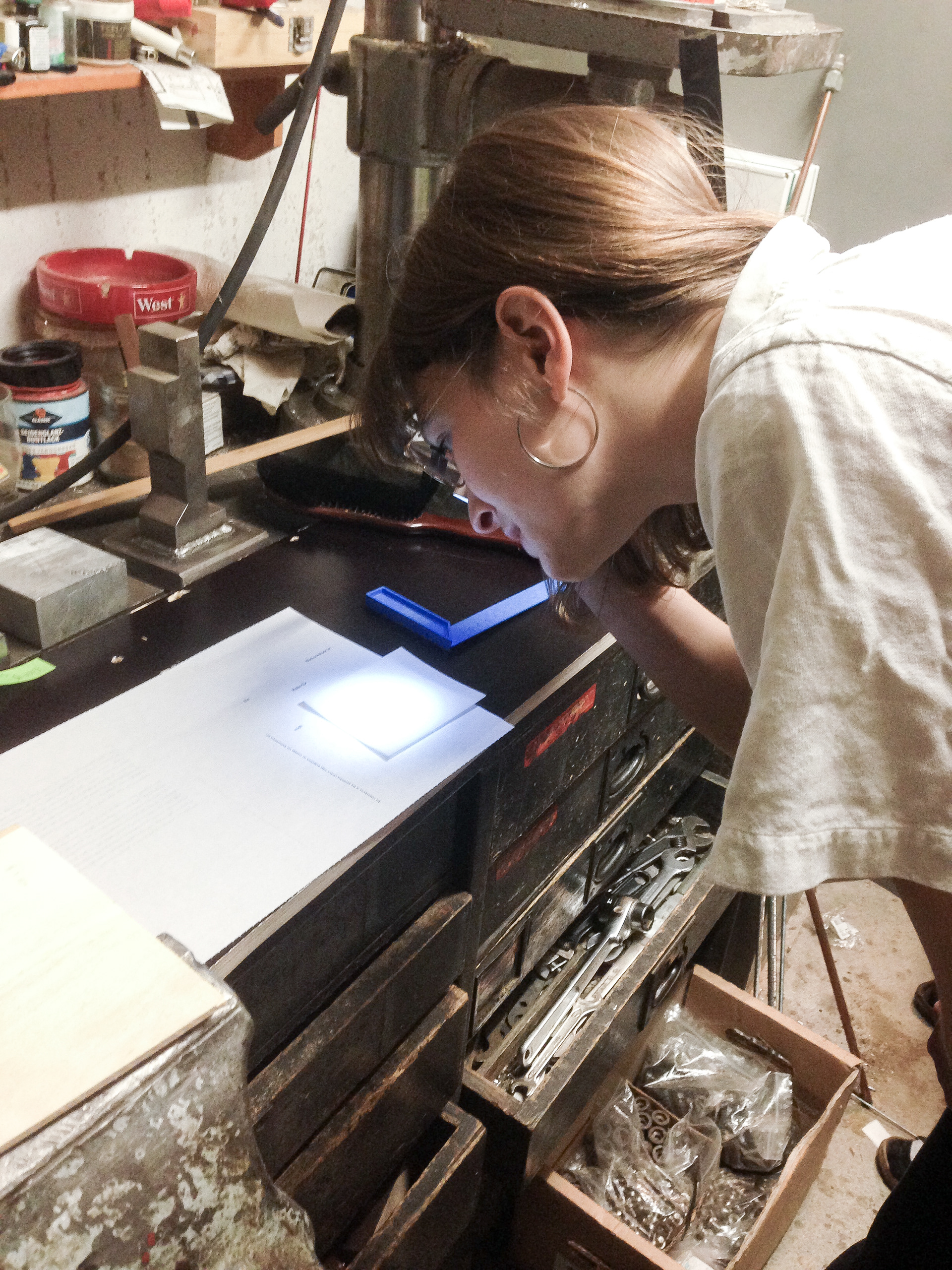 the result
Embossed text fragments are reminiscent of braille on medical packages.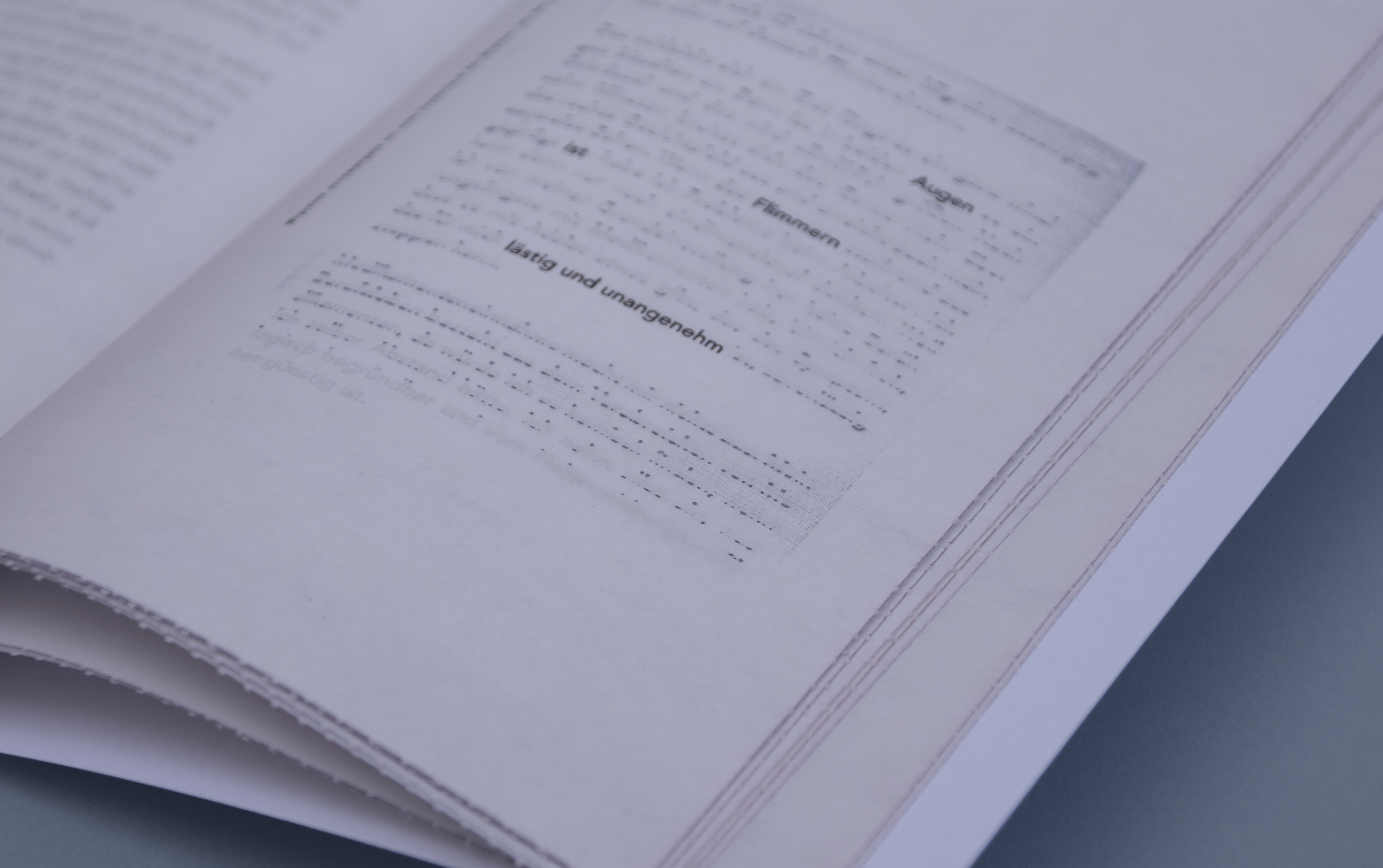 sketches

Sketches helped to plan the photograph's details and frames.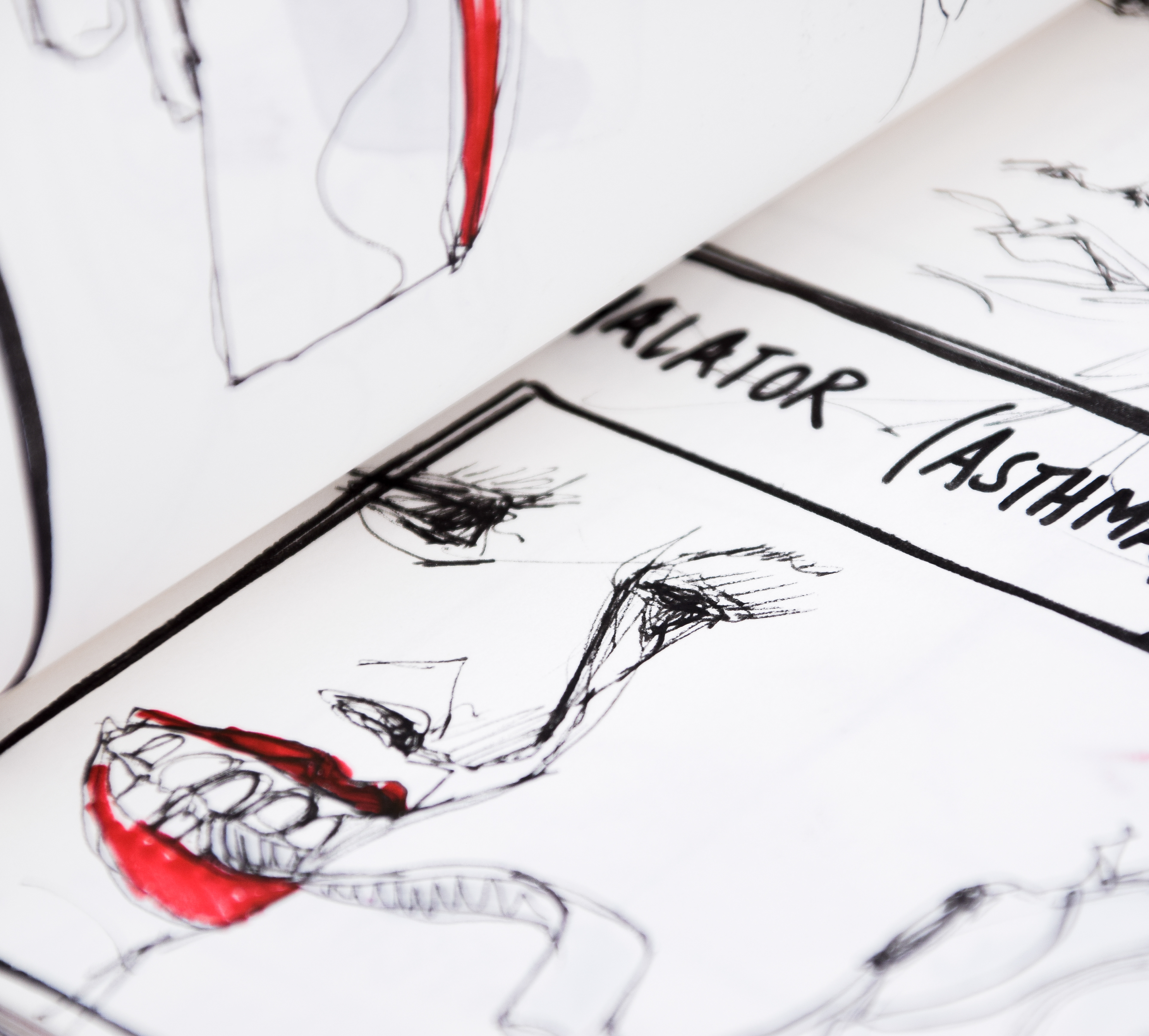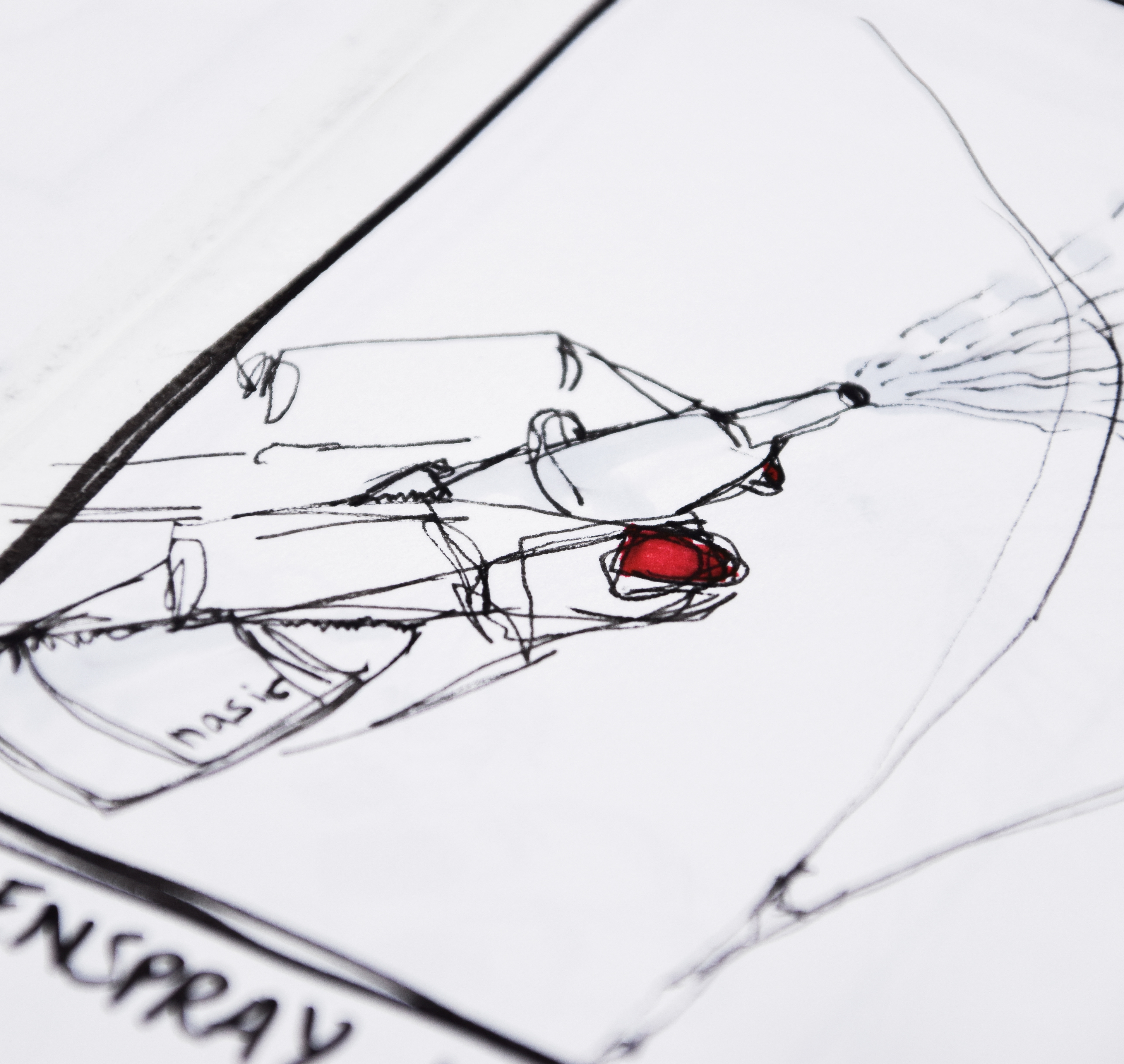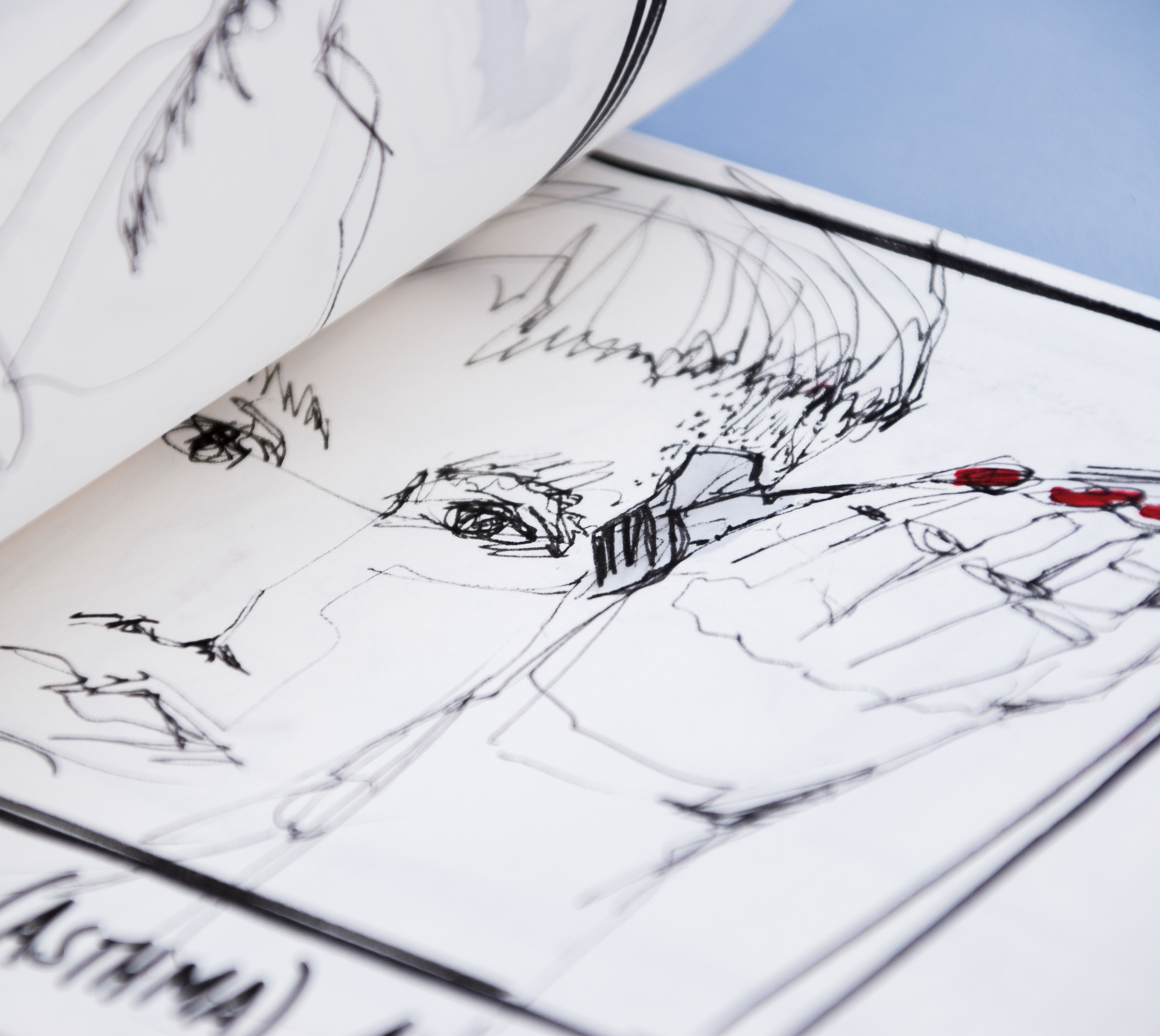 experiments

Illustration process for "evening".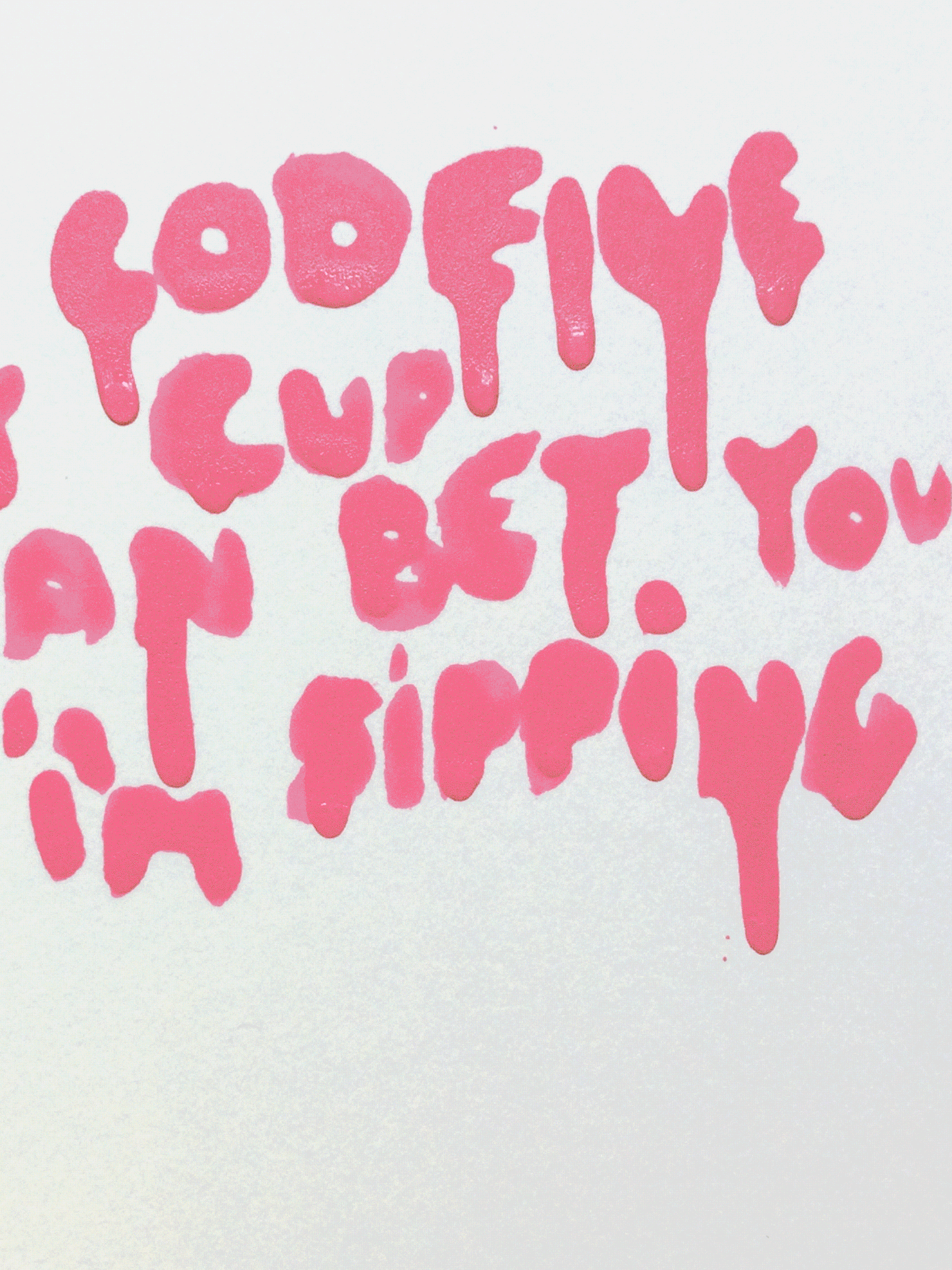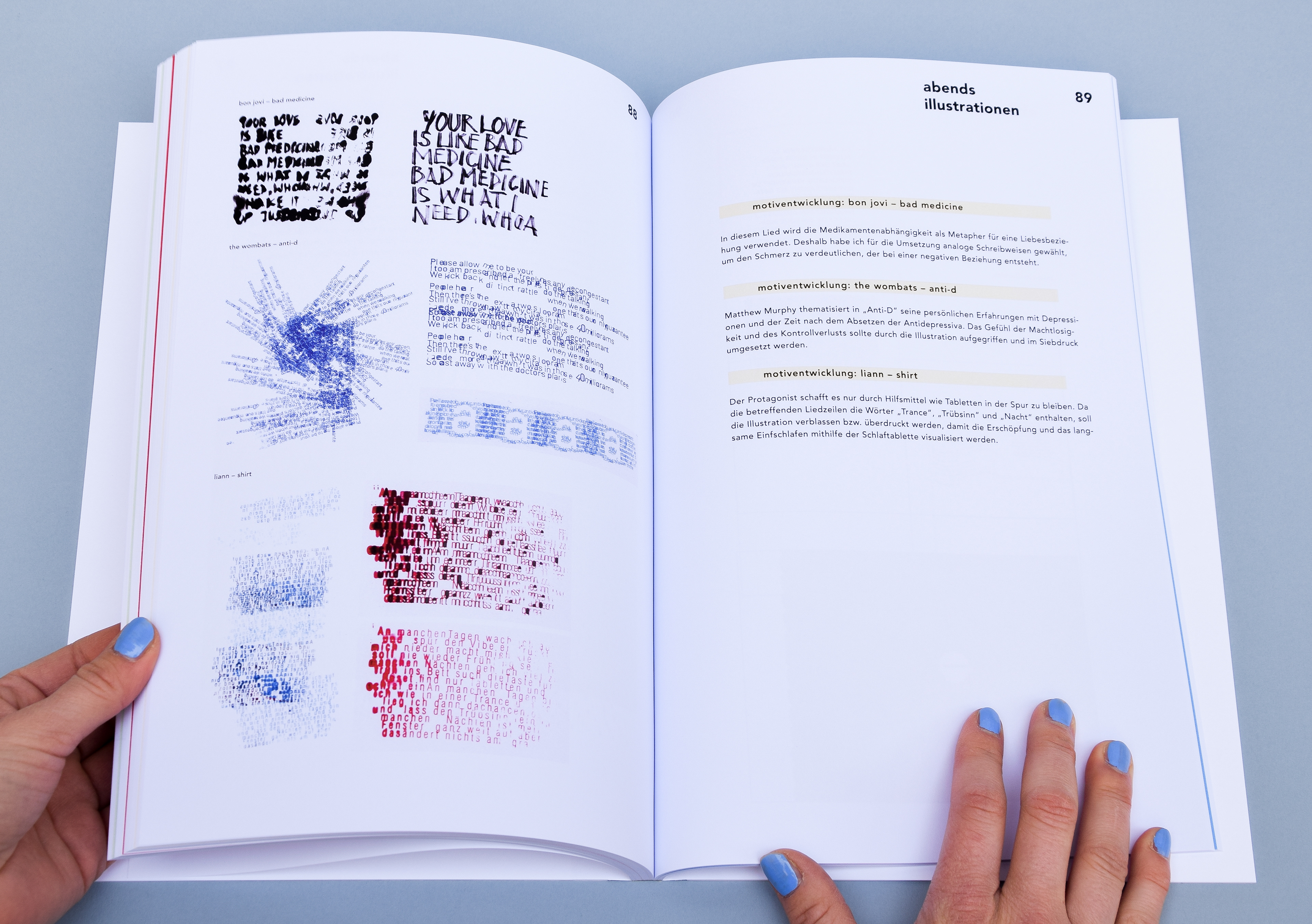 material testing
To receive a high quality result it is important to test the interaction between colour, print and paper.